A completely wet track at Misano for race 1 and a launched start, that sees poleman Petecof (Prema Powerteam) keeping the lead in front of teammate Aron, Hauger (Van Amersfoort Racing) and his teammate Kruetten, Alessandro Famularo (Prema Powerteam), coached by none the less than Juan Pablo Montoya, and Rasmussen (Prema Powerteam).
In the first laps Petecof is pressed by Aron and the Van Amersfoort duo, Hauger and Kruetten, until when Aron tries an internal overtake on and the two teammates hit each other, with none of them going out of track, but the Estonian losing two positions.
In the final stages Petecof gains some space from the followers, while Kruetten presses on Hauger, but without being able to overtake.
Finally, Petecof is first on the finish line, followed by Hauger, Kruetten, Aron, Rasmussen, who makes a great overtake on Alatalo, gaining fifth position, 4 minutes to the end of the race.
In the Rookie classification, first is Aron, followed by a very good Meyuhas (Cram Motorsport) and the driver from Paraguay Duerksen (BWT Muecke Motorsport).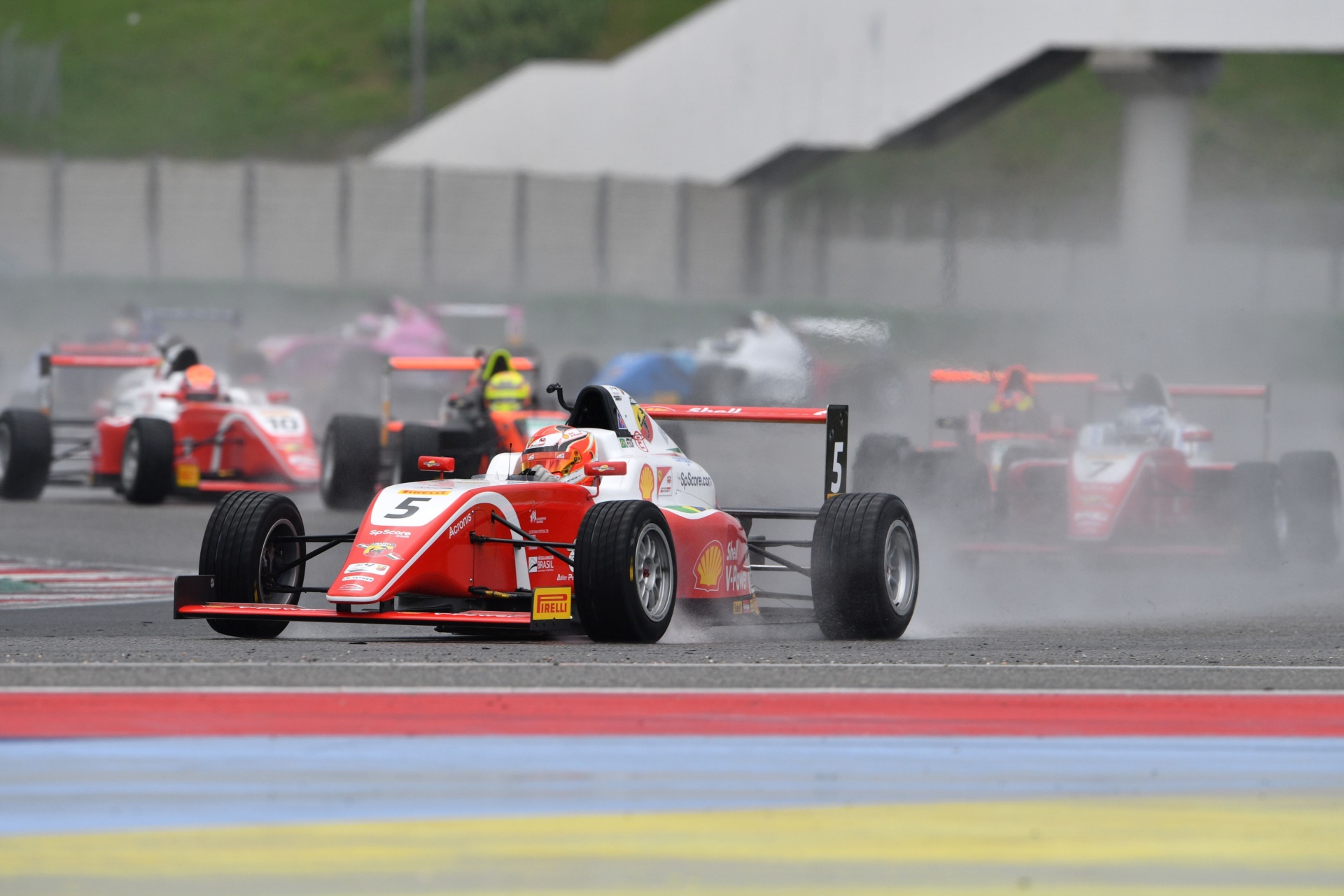 Tomorrow race 2 will start at 9.00 and race 3 at 14.40.

It will be possible to follow live the 3 races on Motorsport.tv and AutomotoTV, or live streaming on acisport.it website and the championship Facebook page (https://www.facebook.com/italianf4championship/).