Paul Aron (Prema Powerteam) wins the first race of the Mugello weekend, the penultimate round of the 2019 Italian F4 Championship Powered by Abarth calendar. Behind him an amazing Lorenzo Ferrari (Antonelli Motorsport) and a fast Jonny Edgar (Jenzer Motorsport).

At the start Dennis Hauger (Van Amersfoort Racing) is quick and stretches on the pursuer (also in the championship) Gianluca Petecof (Prema Powerteam). After a few laps a track exit for a touch of Filipe Ugran (BVM Racing) requires the safety car and at the restart Petecof attacks Hauger aggressively, but loses the line in the braking and hits the Norwegian driver by making him spin.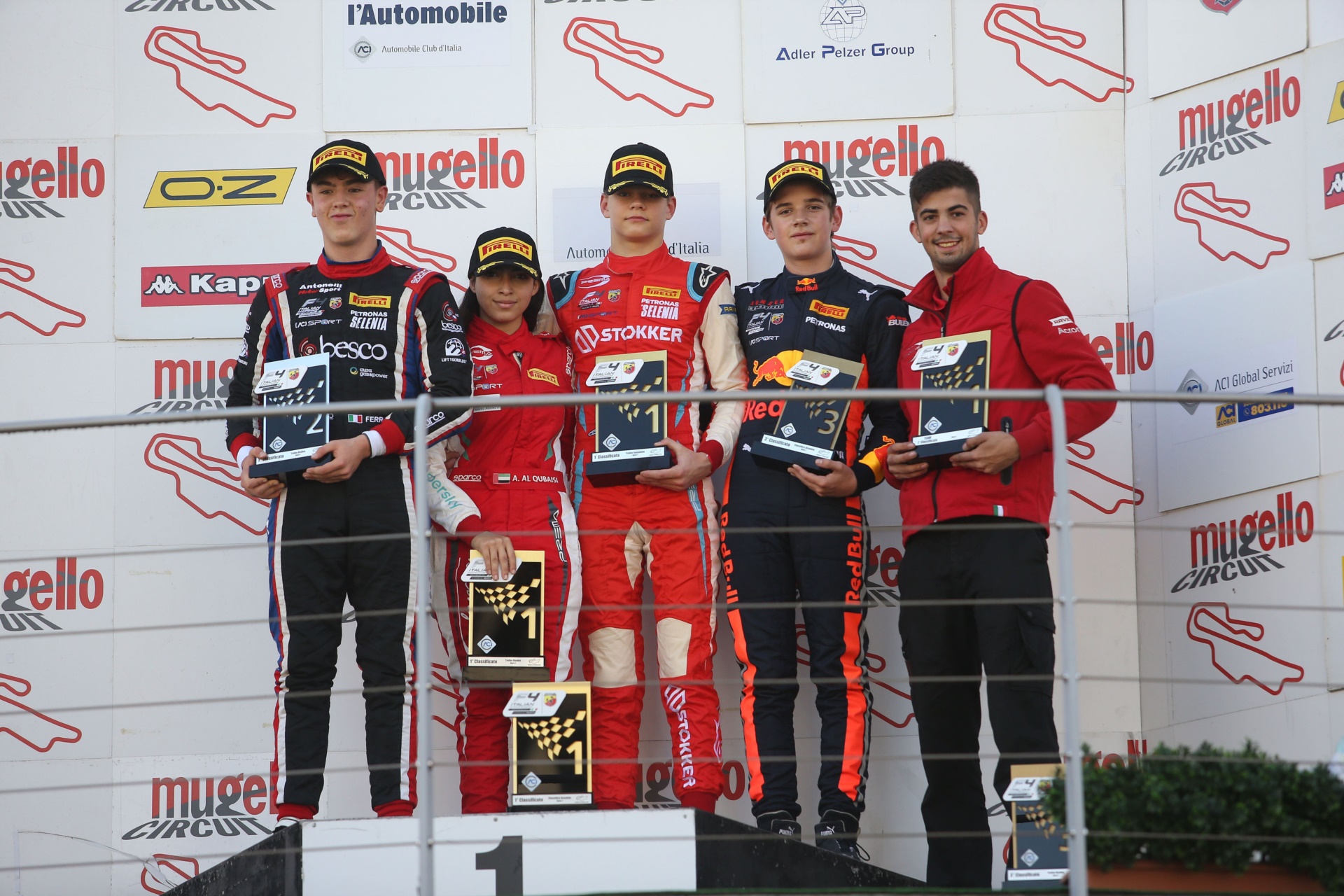 Aron takes advantage of it, followed by Ferrari, while Petecof maintains the third position, which he will later lose due to the 10-second penalty imposed on him due to the accident caused.

Aron stretches on Ferrari, which still keeps very close, while Edgar attacks Petecof with an excellent pace, perhaps not yet informed of the penalty.

The race ends with the safety car that reassembles the group following an off-track run by Duerksen (BWT MUecke Motorsport).

Official times and rankings on http://www.acisport.it/it/F4/calendario-e-risultati/2019/2474/mugello/elenco-iscritti-tabella-tempi-e-distanze-mappe-cartine-risultati-orari-chiusura-strade-percorso-programma-e-classifiche-ufficiali.