Dennis Hauger (Van Amersfoort Racing) is the 2019 winner of the Italian F4 Championship Powered by Abarth, even before competing in the last round of the season at Monza circuit.

The Norwegian driver in race 3 at Mugello starts in pole and his victory is never questioned. At the finish line he has almost 10" on the direct pursuer in the race, Paul Aron (Prema Powerteam), while behind them the battle rages throughout the race.

In the early rounds, behind Hauger is Aron who attacks and overtakes Joshua Duerksen (Muecke Motorsport), while behind them the group is captained by Roman Stanek (US Racing), followed by Gianluca Petecof (Prema Powerteam) and teammate Oliver Rasmussen, and behind the Russian Mikhael Belov (Bhai Tech Racing).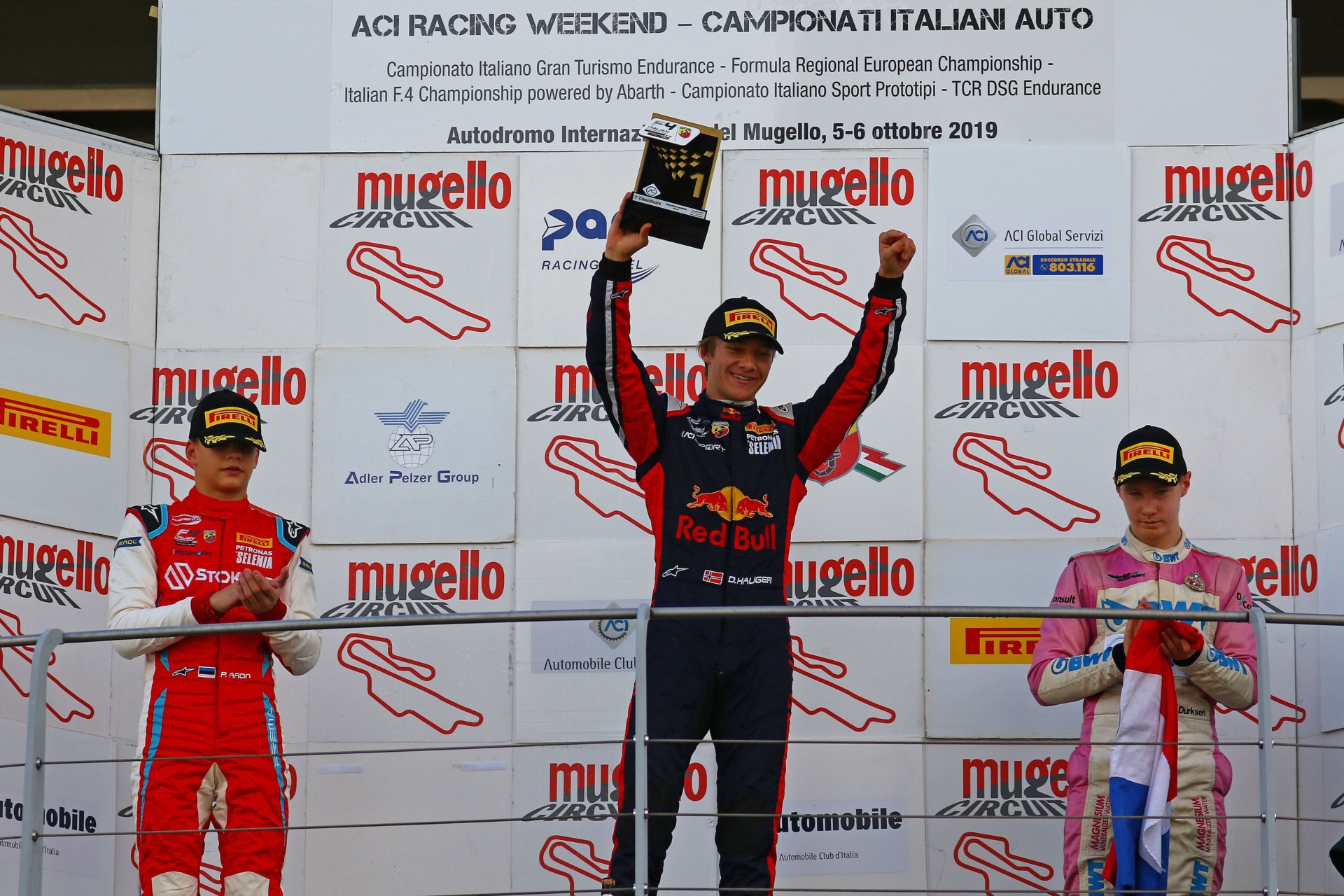 At 20'30 "from the end of the race Petecof makes a nice overtake on Stanek and then approaches Duerkesen, who he will attack several times up to the finish line, without being able to snatch the third position from him.

Behind the Brazilian in the last laps Belov wil, get closer but will finally end fifth.

At Monza the battle for the important title of the Rookie, where first is Paul Aron, and Team, where Van Amersfoort Racing leads at the moment, will still have to be assigned.

Official timing and rankings on http://www.acisport.it/it/F4/calendario-e-risultati/2019/2474/mugello/elenco-iscritti-tabella-tempi-e-distanze-mappe-cartine-results-orari -closing-streets-path-program-and-charts-official.