Duerksen, Miný, Edgar, Crawford, Beaman and Pizzi, this is the final classification of race 1, on a circuit of the Red Bull Ring that has finally become hot, after a cold morning. Whoever is the fastest, however, is the winner, Joshua Duerksen of Muecke Motorsport, who starts well from pole, but is also exceptional in the two restarts after the safety car has entered following a couple of accidents in the rear.

Gabriele Miný (Prema Powerteam and ACI Team Italia) instead sprints a little late from second position, but manages to keep behind Jak Crawford (Var and Red Bull Junior Team), who will fight, but will be overtaken by teammate Jonny Edgar.

"Everything perfect, I thank the team for the fabulous work.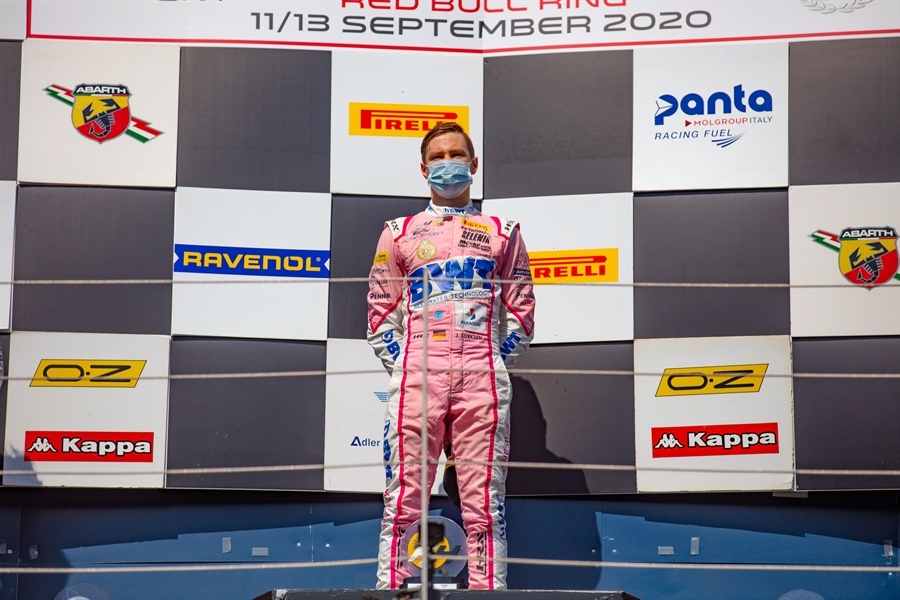 Tomorrow race 2 will be more difficult because electrical problems slowed me down in the QP2 and I'll start from behind ", commented the winner of race 1.

"Something has changed, perhaps the hottest track, and I couldn't fight for the first position. Anyway, the points for the championship are excellent", commented Gabriele Miný at the end of the race.

Race 2 will start tomorrow at 10.30.

Complete results on acisport.it