It will be a fiery weekend for the Italian F.4 Championship Powered by Abarth Certified by FIA at the Autodromo "Piero Taruffi" of Vallelunga. 30 Tatuus powered by Abarth and tyred Pirelli will be on track on the Roman track with the fight at the top starting to be fierce. Oliver Bearman (Van Amersfoort Racing) leads the overall standings, followed by Leonardo Fornaroli (Iron Lynx) and Tim Tramnitz (US Racing) who is back in the series after missing Misano round. Charlie Wurz is the new entry for the third round of the season he will be driving the fifth Prema Powerteam car, together with his teammates Kirill Smal, Sebastian Montoya, Hamda Al Qubaisi and Conrad Laursen. Wurz, son of the ex F1 driver and two-time winner of the 24 Hours of Le Mans Alexander, joins the other that have followed in their father's footstepst like Lorenzo Patrese and Montoya.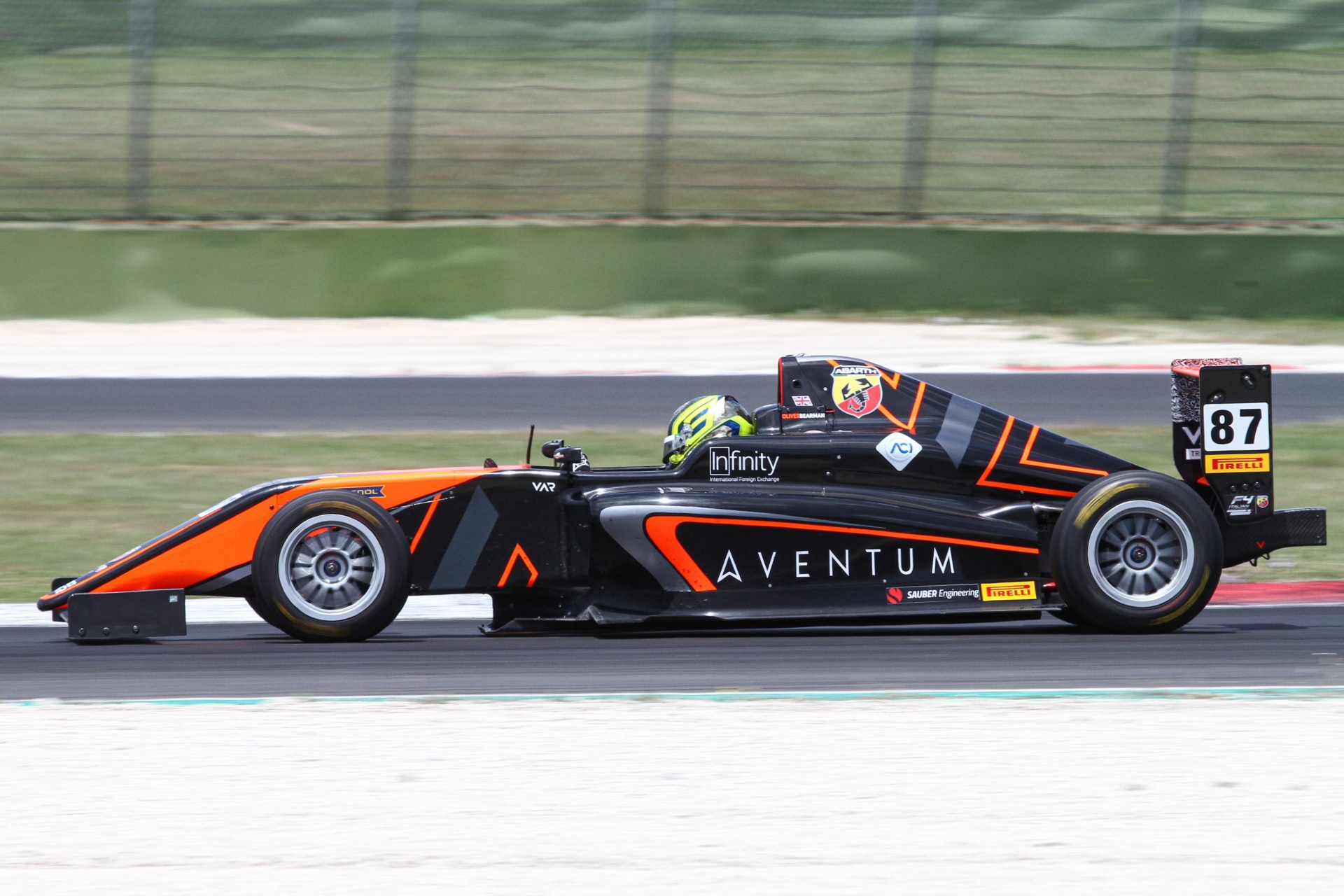 Patrese (AKM Motorsport) is leading the rookie standings with only two points of advantage of Jonas Ried (BWT Muecke Motorsport) and with Leonardo Bizzotto (BVM Racing), Kacper Sztuka (AS Motorsport) and Maya Weug (Iron Lynx) who are within 11 points of the leader.
Vallelunga will be a very challenging appointment both for the high temperatures expected on the Roman track and for the tight schedule that awaits the drivers of the Federation's propaedeutic series. On Friday 8 hours of collective test await the young drivers who, on Saturday, will face two free practice sessions and the official practice that will determine the starting grids for the three races scheduled for Sunday at 9.00 am, 1.00 pm and 5.00 pm. The challenging weekend of the young drivers of the Italian F.4 Championship Powered by Abarth Certified by FIA will be broadcast live on the Facebook page and on the YouTube channel of the series, in addition to the live broadcast of the three races on ACI Sport TV (Channel 228 of Sky) and on Motorsport.tv with commentaries available both in Italian and English.