More than 40 drivers from 30 different nations and 5 different continents, deployed by 16 different teams, are ready to get back on the track with the Italian F.4 Championship promoted by ACI Sport and WSK Promotion are drivers from 30 different nationalities and 5 different continents. After the Austrian round, the Championship returns to Italy for one of the most anticipated events in the series: the Cathedral of Speed.
At the Autodromo Nazionale Monza, which precisely in 2022 celebrates its centenary, no battles will be spared on the 5793-meter circuit, one of the many Formula 1 circuits that have always also been part of the Italian F.4 calendar. On the Brianza circuit Andrea Kimi Antonelli, Prema Racing, will arrive as leader of the standings; followed then by his teammate Rafael Camara. Alexander Dunne, US Racing Irishman, is in third place, exploiting the positive momentum after the Red Bull Ring success
With so many new entries and comebacks, which continue to underscore the great interest that the Italian series has managed over time to gain by carving out a top role for itself on the international scene, there will be many unknowns, starting with the increased traffic that will add difficulties already in the qualifying sessions.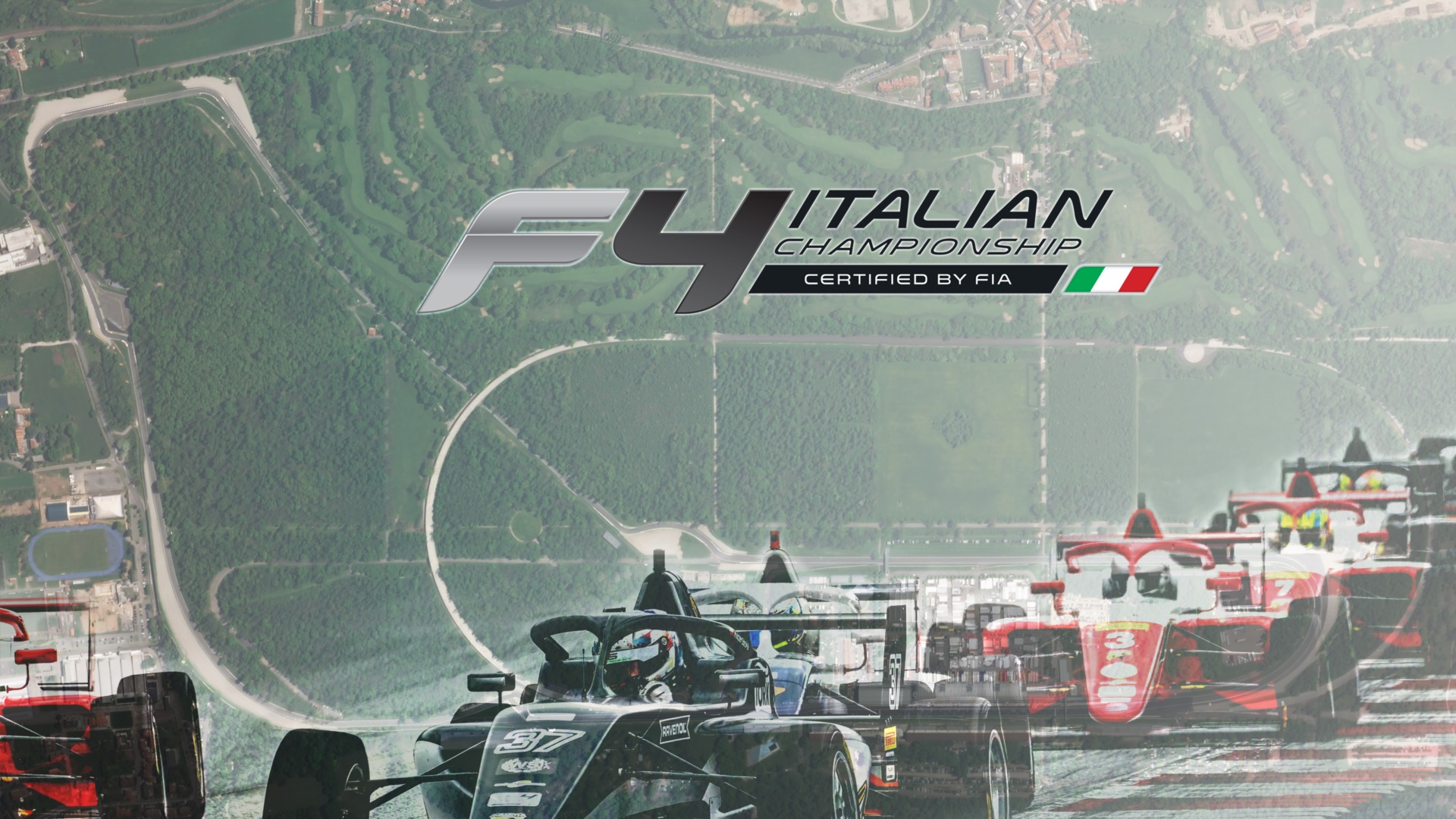 The weekend schedule includes an early start, with a collective test session as early as Thursday, on track from 13.00 to 17.00. Then it will be the turn on Friday, October 7, for the two free practice sessions, from 10:20 to 11:00, then again from 13:00 to 13:40. On Saturday, October 8, qualifying sessions start in the morning, with the first session on track from 8:30 to 8:45, and then from 8:55 to 9:10 for the final session. Still on Saturday is the first race of the weekend, ready to get underway at 15:10 for the usual 30 minutes +1 lap. The remaining two races of the weekend will be at the start on Sunday, October 9, with race 2 at 9:10 and race 3, closing the ACI-branded motorsport weekend, starting at 17:10.

The weekend's three races will be broadcast live on the Italian F.4's Youtube and Facebook pages (eng), on www.motorsport.com (ita/eng) and ACI Sport TV (ita).
The circuit is open to the public and accessible for free, all the information is available on the official website of Autodromo Nazionale Monza at the following link: https://www.monzanet.it/en/events/aci-racing-weekend-2/